This week's wardrobe inspired by . . .
I am a ridiculously avid reader of fashion blogs. For a couple of months now, I have been posting wardrobe inspiring pics on my sidebar each week. I have been surprised by how I tend think of them and follow them when I am getting dressed each day, whether it is the entire look or maybe just the shape or a touch of a certain color.
I thought I might start including them in a post each week when I renew the sidebar pics. If you click on them, here or on the sidebar, they will take you to the originating blog.
This week's edition: I don't have to look particularly professorial again until next week.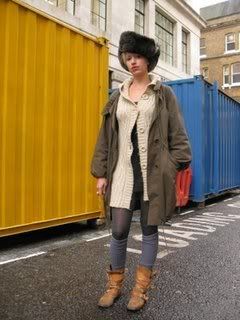 Labels: fashionista