This week's wardrobe inspired by . . .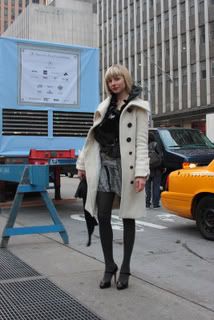 I chose these a few days ago. All of that gray--I should have known I was headed for some grump and gloom. I am in a
mood
. I think it's mostly hormonal, but I am also so very drained (already!) from the semester. This job is not always hell but all of the things that make it hell when it is hell are in full force at the moment. (In other words, and to put it simply--because it ultimately is this simple--the Toxic One is in full force.) Must. ignore. this. whirlwind. of. idiocy. and. toxicity.
Maybe a little Dylan will help.
Labels: fashionista